Welcome readers to another entry in my Black History 365 series where I present and explain historical events that have affected black people worldwide from the Americas, Africa, Caribbean and so forth. Some of the stories are familiar to some and some are not which is the reason I created this series to explore, educate and expand readers understanding of the black struggle and black triumphs in the face of obstacles and oppression.
It's September 15th, 1963 and a bomb explodes during Sunday morning services at the 16th street Baptist church in Birmingham Alabama killing four young girls; Addie Mae Collins (14), Cynthia Wesley (14), Carole Robertson (14), and Carol Denise McNair (11).
The 16th Street Baptist church served as a meeting place for civil rights leaders such as Martin Luther King Jr. who once dubbed Birmingham as a "symbol of hardcore resistance to integration". Alabama's governor George Wallace made racial segregation one of the central goals of his administration, and this created one of the most violent and lawless chapters of the Ku Klux Klan in Alabama. Once this was established their reign of terrorist attacks began and one of their targets was the church.
When the bombing occurred it was the third in Birmingham in 11 days after a federal order came down to integrate Alabama's school system. Fifteen sticks of dynamite were planted in the church basement, underneath what would turn out to be the girl's bathroom. At 10:19 AM the bomb detonated killing Cynthia Wesley, Carole Robertson, and Addie Mae Collins (all 14 years old) and 11-year-old Denise McNair. Immediately after the blast the church members rushed out the church discombobulated, in pain and bloodied. Covered in debris and broken stained glass surrounding them, they began helping survivors through the rubble. More than 20 other members of the congregation were injured in the blast. 
In the aftermath irate black protesters assembled at the crime scene. George Wallace sent hundreds of police and state troopers to the area to break up the crowd. Two young black men were killed that night, one by police and another by racist thugs. Meanwhile, public outrage over the bombing continued to grow, drawing international attention to Birmingham. At the funeral for three of the girls, one of the girls' families preferred a separate, private service. Martin Luther King Jr. addressed more than 8,000 mourners. 
A well known Klan member, Robert Edward Chambliss was charged with murder and with buying 122 sticks of dynamite. In October 1963, Chambliss was cleared of the murder charge and received a six-month jail sentence and a $100 fine for the dynamite. During the FBI investigation three other men – Bobby Frank Cherry, Herman Cash, and Thomas E. Blanton Jr. was arrested for having helped Chambliss commit the crime. Subsequently, it was later revealed that FBI chairman J. Edgar Hoover blocked their prosecution and shut down the investigation without filing charges in 1968. Justice for the murders became stagnant and bleak after the case was closed, but once general Bill Baxley reopened the case it resulted in the conviction of Chambliss in 1977 and he was sentenced to life in prison.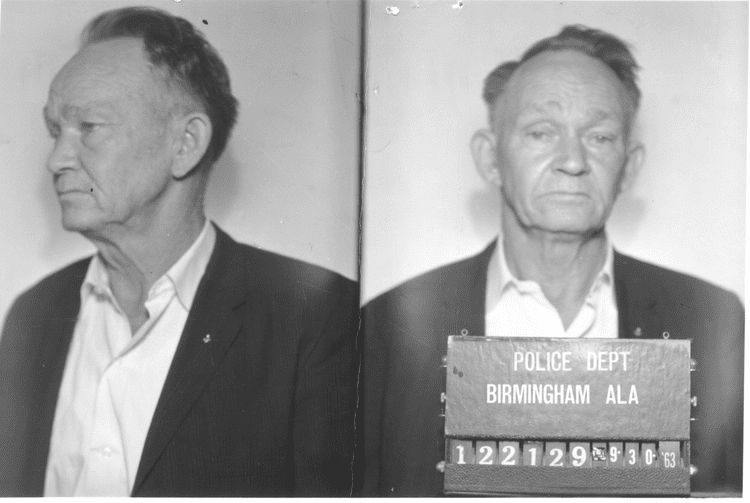 Efforts to prosecute the other three men believed responsible for the bombing continued for decades. Even though Cash died in 1994, Cherry and Blanton were arrested and charged with four counts of murder in 2000. Blanton was sentenced to life in prison. Cherry's trial was delayed after judges ruled he was mentally incompetent to stand trial. However, this decision was later reversed. On May 22nd, 2002 was convicted and sentenced to life, bringing a long-awaited victory to the friends and families of the four young victims.