She's an activist, an author, a scholar, an abolitionist and most importantly a icon that is revered for her contributions to civil rights and the progression and liberation for the oppressed. She is Angela Y. Davis.
The year is 1971 and Angela Davis is America's most famous "Political Prisoner" as she awaits trial in connection to capital crimes in a courtroom armed takeover in 1970 which resulted in her friend Jonathan Jackson, two inmates and a judge dead in Marin county. Responding officers were the ones who had shot those four people, but they needed a "fall guy" to take all the blame and they found that in Davis as she was now their suspect and public enemy number one for the FBI. Investigators accused Davis as they traced a gun used during the ambush to her, but Davis stayed resilient and sensed a setup and from then on she eluded the authorities for two months but eventually was captured by the FBI. President Richard Nixon congratulated the FBI in its "capture of the dangerous terrorist Angela Davis".
"Free Angela" was the chant from defense committees in the U.S and abroad showing support for what they believed was a severe injustice. These same defense committees formed a broad interracial coalition of supporters who believed it was Nixon's America not Davis that should be on America's Most Wanted List. Her supporters went on to show their disdain towards Nixon as they believed he was responsible for America terrorizing, imprisoning and trying to dismantle the movement of black liberation. Their freedom struggle in 1971 became the struggle for freedom of Angela Davis a political prisoner to Nixon and Regan's law and order of America. Now she stood tall during the trial of her life with millions of progressive Americans who supported her to what would become a monumental moment for her which was her acquittal in 1972.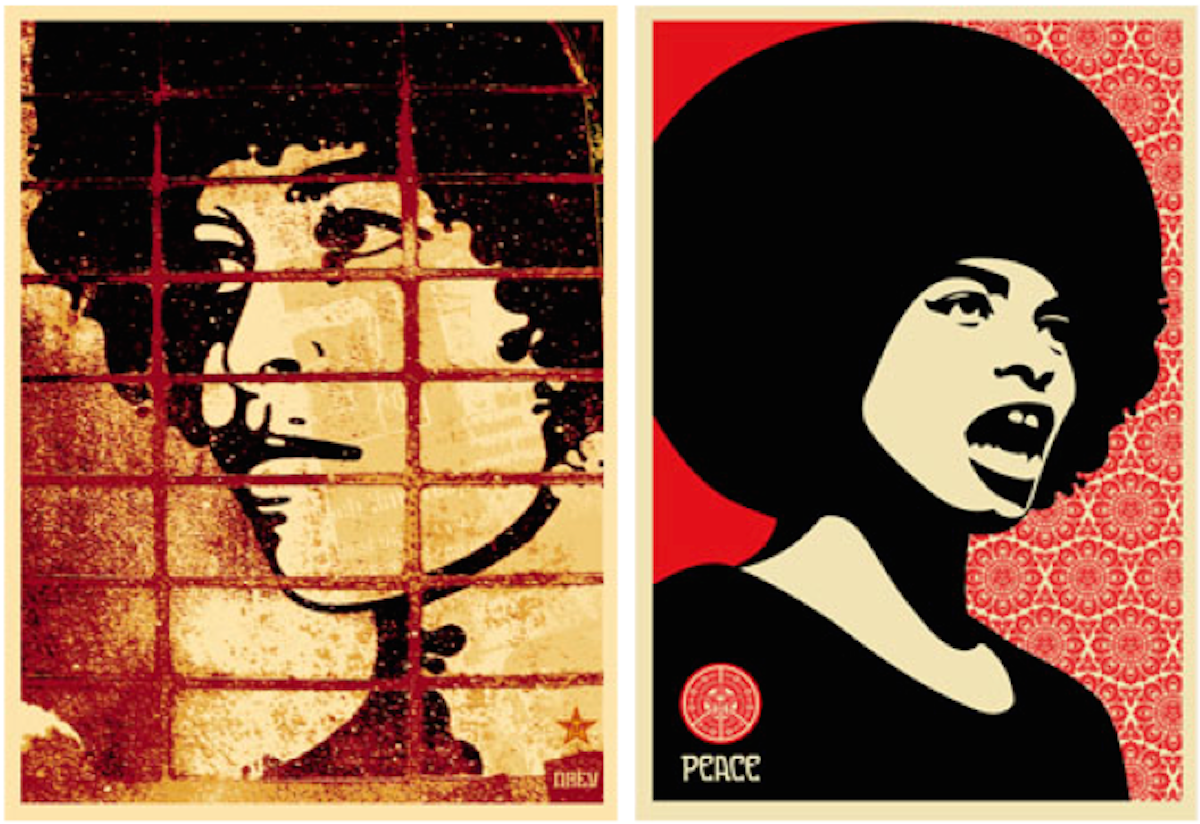 From then on Davis had rallied past her detractors and began defending the oppressed. She consistently defended against institutionalized racism, inequality, and injustices as others took the bigoted way of victim-blaming. For decades she has unflinchingly defended black women, black prisoners, and poor blacks from injustices. She didn't limit herself to only assisting black people from injustices but all women, prisoners, and poor when few Americans would have done that. She has defended America from imperialism, exploitation, racism, sexism, poverty, and incarceration. Davis has transformed those chants during 1971 of "Free Angela" to her lifetime shout of "Free America".
Even though Black History Month is over I'm continuing my educational series of Black History 365 because Black History should be celebrated and taught year-round. Additionally, this month of March is Women's History Month so I will combine Black History 365 with Women's History Month and explore and explain the contributions that black women have done throughout America and world history. You might ask why am I excluding other women from this when it is Women's History Month. Well, I'm not dismissing any of the exceptional feats women of other races have done it's just that black women in history have been underappreciated, underestimated and so forth in the discussion of U.S. history and I want to incorporate it in my Black History 365 series. Leave a like and comment if you feel the need too, and as always peace and keep it real.